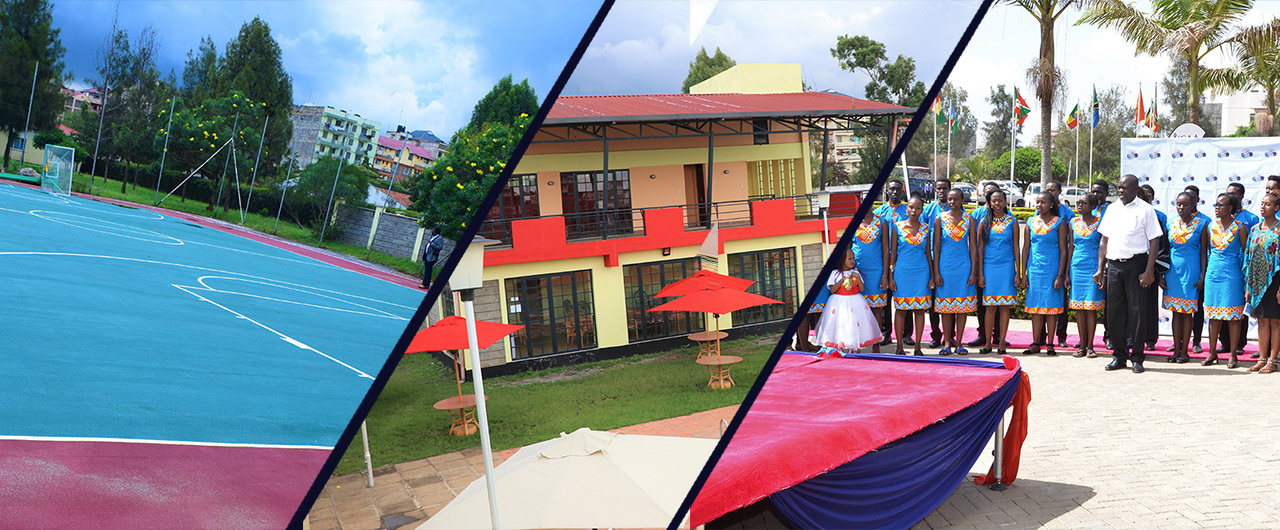 Sports and Games Facilities
EASA Sports and Games section offers students sports and games in order for them to live active and meaningful lives while at school. The section offers diverse recreational sporting facilities that are located conveniently throughout the school with a wide range of operating hours and amenities. The school boasts of a soccer pitch, two volleyball pitches, netball, and rugby. Students can also enjoy lawn tennis and basketball, and not forgetting badminton for those who enjoy outdoor sports. Those who enjoy indoor games can shoot pool in the student's center, table tennis, darts, chess, and scrabble among others. EASA is a member of the Kenya Technical Institutes Sports Association and has participated in its competitions for over fifteen years. EASA teams have won numerous trophies and awards thereby raising the school's profile.
Choir
The EASA International Choir has represented the school in both the Kenya National Music Festival and the Kenya Cultural Music festival since 2017. The Choir has also entertained guests during school functions including graduation and KCAA functions including the ICAO 75 th celebrations. Members of the choir often travel the country and have won a number of trophies in the process.
Student Entertainment
EASA holds entertainment events from time to time to keep students entertained and relaxed. This mandate is carried out by the East African School of Aviation Students Association (EASASA) leadership.