22 Apr 2022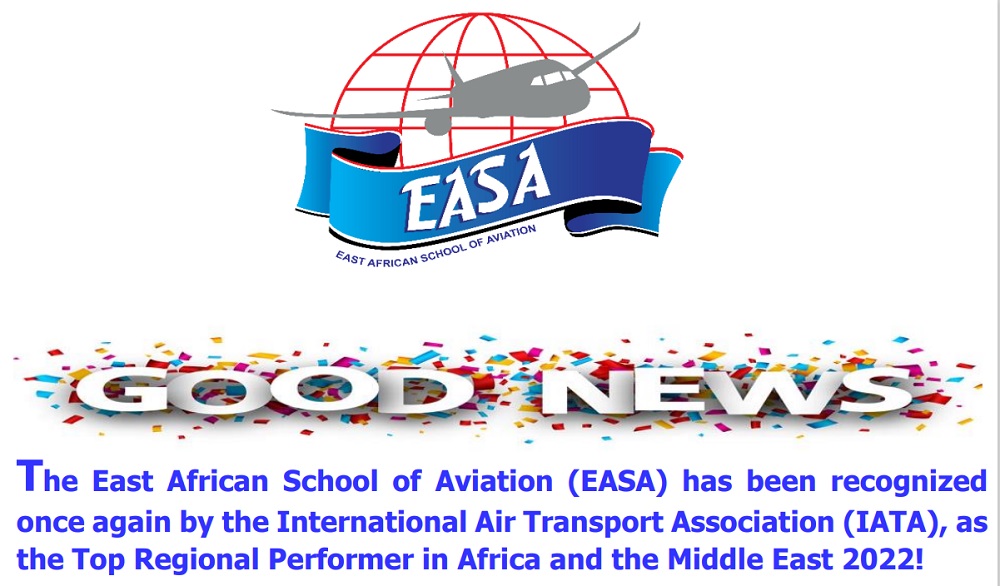 Top Regional Performer
The East African School of Aviation (EASA) has been recognized once again by the International Air Transport Association (IATA), as the Top Regional Performer in Africa and the Middle East 2022!
This recognition identifies EASA as a Centre of excellence in training.
Congratulations to our Instructors, Students and EASA Fraternity for being a great team.
IATA Examined Programmes at EASA
IATA Diploma in Travel & Tourism (Foundation level)
IATA Diploma Travel and Tourism (Consultant Level)
IATA Diploma Managing the Travel Business
IATA Diploma in Air Cargo Services (Introductory Level)
IATA Diploma in Dangerous Goods Regulations.
IATA Diploma in Advanced Cargo Rating and Marketing
IATA Airline Cabin Crew/ Flight Attendants course
To apply, contact registrar@easa.ac.ke or info@easa.ac.ke.
Call us: +254716164230, +254788777721